Dolly Parton's Theme Park, Dollywood is located in the Great Smoky Mountains of Tennessee and it's a family friendly park full of Southern Charm, that brings in visitors from all over. They have different Festivals during the year, more than 50 rides, coasters and so much more to do and enjoy!.
If you are planning a trip to Dollywood, you should take in consideration a few things like different seasons, weather and crowds. Lets go over the best times to visit so you can make the most out of your trip.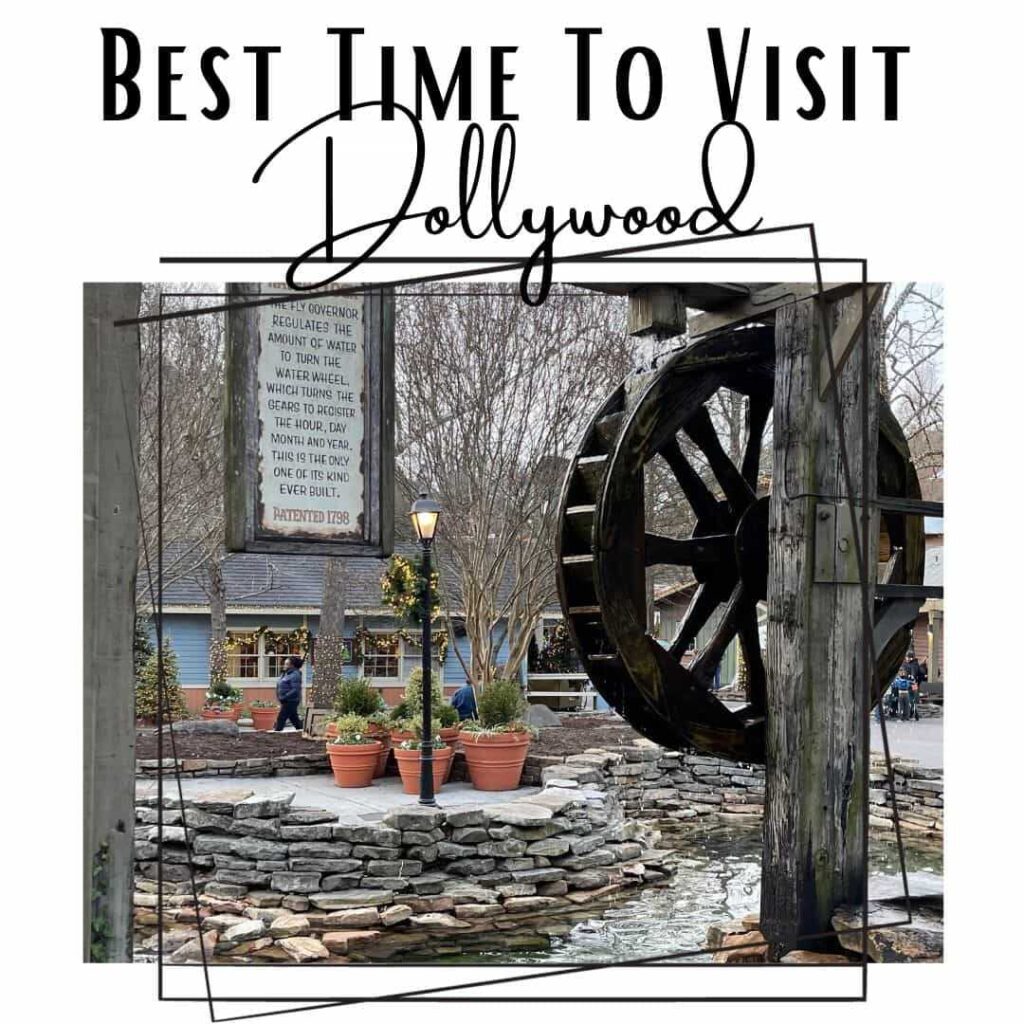 ---
Choosing the Best Time to Visit Dollywood by Season
---
Each season at Dollywood is magical and has its own special events;
Spring Season! Blooming Flowers and Delicious Food.

March – May

Spring weather is perfect for spending a day at Dollywood. Temperatures are nice and chilly in the morning, gets hotter in the afternoon and chilly again at night. The flowers are in bloom and all the trees are green. One of the standout attractions during spring is the Flower & Food Festival.

Every Spring Dollywood Theme Park celebrates by transforming the park and showcasing the beauty of the Smoky Mountains. This event combines amazing flower sculptures with delicious new foods to try at stands and restaurants. You can enjoy the festival from April to June. 

Summer Season! Longer Hours and Warmer Weather.

(June – August)

Summers at Dollywood are really fun with warm weather and longer days but larger crowds. During The Summer, Dollywood has their Smoky Mountain Summer Celebration! From live concerts featuring talented musicians to amazing nighttime drone shows, you'll find so many entertainment options.

For the kiddos, they add extra ways to play in water around the park and they also have a really cool bubble show!. If you want to spend your day cooling off in the pool or riding awesome water slides, you should totally go over to their water park, Dollywood Splash Country ( separate ticket ). It only opens during the Summer months.
Fall season! Autumn Colors and Pumpkins.

(September – November)

As the calendar turns to September, the surrounding Smoky Mountains become a beautiful canvas of red, orange, & gold, and just like in spring, the weather is perfect to visit Dollywood. A big highlight during this season is the Harvest Festival, where Dollywood goes all out to celebrate autumn.

The park is decorated with amazing pumpkin displays and the smells of apple and pumpkin treats are everywhere. After the sun goes down, the park turns into their award winning "Great Pumpkin LumiNights" where the park is illuminated with the glow of over 12,000 pumpkins!. 
Winter Season! Magical Holidays at Dollywood.

(December – February)

From November (after the Harvest Festival) to December, the park transforms into a winter wonderland during the Smoky Mountain Christmas Festival. This is one of our favorite times to visit! They have more than 6 million twinkling lights and holiday light displays, a 50 foot tree, many festive shows, delicious Christmas treats and holiday cheer everywhere you look!.

If you are planning your visit during the winter season, keep in mind that Dollywood closes during January and February due to the cold weather and the high likelihood of snowfall. It normally reopens around March.

---
Tips for Choosing the Best Time to Visit Dollywood
---
Why Weather Matters

While each season has unique experiences and festivals, spring and fall usually have the most comfortable weather for a fun day at the park, so lots of people choose to visit during these seasons just because of that.

You might not enjoy your day so much if you can't stand really cold weather and choose to visit in December. It really depends on your family's weather preferences.
seasonal Crowds

Like any theme park, Dollywood has high and low seasons. If you prefer a more relaxed day at the park with less people and shorter lines, your best bet is to visit during low seasons or weekdays. You should try to avoid major holidays when kids are out of school, like spring or winter break and summer vacation.

Consider Midweek Visits

If you are heading to Dollywood during high seasons, plan to go during the middle of the week like Tuesday or Wednesday, so you have the best chance to enjoy everything. These days will normally have less people than weekends or holidays, which means shorter wait times for rides and attractions.
Avoid Lines Using TimeSaver Pass

If you can't plan your trip during low seasons and are going in a month where crowds are high, and don't mind paying extra to do more, you should consider buying The TimeSaver Pass. There are 3 to choose from; TimeSaver, TimeSaver Plus and TimeSaver Premium.

With the TimerSaver pass you go on a different line, which is shorter than the normal line and you get on the ride faster. You also get priority seating at shows in participating theaters.

Keep in mind that not all rides take the TimeSaver Pass.
---

Whenever you decide to go, enjoy and have a great time!
---