Visiting Dollywood is an experience like no other and making memories is at the heart of every visit. One exciting addition you should consider for your next trip if you want great pictures of your entire family together is the Memory Pass. With your Memory Pass, you can relive your trip again and again! In this blog post, We'll explore what the Memory Pass is, how it works and the convenience of it.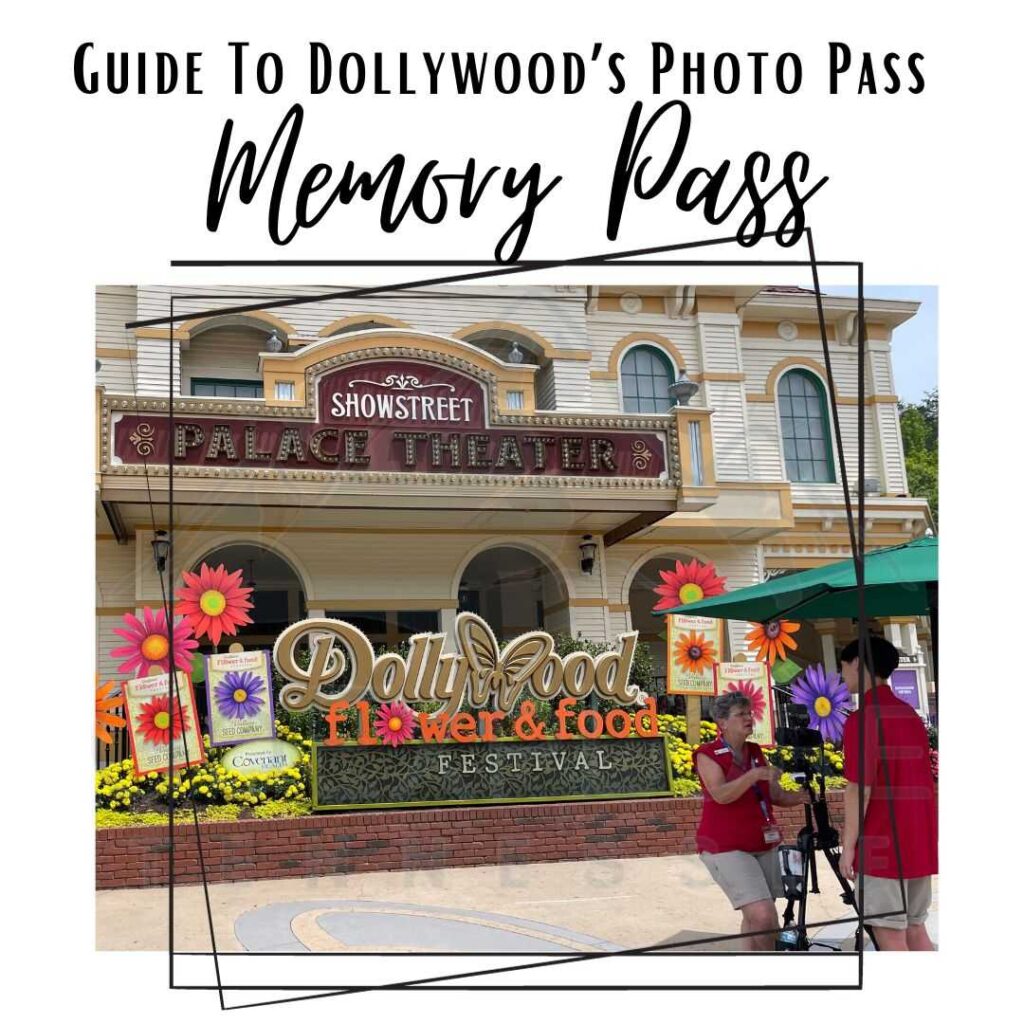 What Is the Dollywood Memory Pass?

The Memory Pass is a small, laminated card, complete with a barcode and QR code, that acts as a digital archive for your pictures taken by Dollywood photographers throughout the park. All the pictures you take through the day with a photographer or in a ride get loaded to this card, and you can download them all later.
It's an easy way to capture your day at Dollywood!.
---
What Types of Memory Passes are available?
---
Dollywood currently offers 2 types of Memory Passes:
| Photo Pass | Price |
| --- | --- |
| Single-Day Pass | $45.00 |
| Multi-Day Pass | $85.00 |
| Dollywood Print – Each | $5.00 |
Single-Day Pass


The Single-Day Memory Pass at Dollywood is perfect for a one-time visit to the park. This way you can download all the photos taken during your day at Dollywood, guaranteeing you won't miss a single moment of the fun and memories.
Multi-Day Pass


If you have a Dollywood Season Pass or if you plan to visit Dollywood more than once, the Multi-Day Memory Pass is a great choice. With this pass, you can take as many pictures as you want, on multiple visits the entire season and download all of them!. 
Same Day Photo Prints


For just $5, plus tax, Dollywood offers the option to print your favorite photos from the park on the same day! You can leave the park with a souvenir of your favorite moments from the day.
---
How Does The Memory Pass Work?
---
Dollywood's Photographers


Dollywood hosts are waiting throughout the park, ready to take your pictures. Whenever they snap photos of your group, they'll provide you with a small slip of paper known as a "shot card." 

This card is your ticket to load those pictures onto your Memory Pass. No more missing out on photo opportunities or having to rely on the kindness of strangers to take pictures of your family. 
How To Load Photos onto Your Memory Pass


When you are ready to download your pictures to your memory pass, present the shot card tickets to a host at Flashbulb Photos (located next to Dollywood's Emporium, near the park exit) and they will make sure all images from the day are saved and ready to be downloaded.

You can also use one of the photo kiosks, near selected attractions like Thunderhead, Tennessee Tornado, Lightning Rod, and Wild Eagle. This way you can upload your photos throughout the day, rather than waiting until the end and risk losing a shot card ticket.
Can I Access My Photos Later?


You can Download all of your photos by simply visiting this website to make an account if you've never had a memory pass before, and see all of your pictures!

Not only can you view the images, but now you can add seasonal frames or stickers and zoom in on images. Frames and stickers update through the year.
---
How Do On-Ride Photos Work?
---
At the exit of some thrilling rides, you'll find dedicated photo kiosks where you can easily review the pictures taken during the ride. The best part is that you have the freedom to choose the photos you love the most.
If you've already purchased a Memory Pass, it's a breeze to add these on-ride photos to your collection. If you haven't purchased one yet, no worries – you can either purchase a Memory Pass right there or receive a ticket that lets you add these photos at Flashbulb Photo later.
---
Accessing and Managing Your Photos
(Downloading Your Photos)
---
Once your day of fun is done, it's time to look at all the memories you've created. The process is a breeze. Simply visit this website, and if you haven't used a Memory Pass before, create an account.

Through your online account, you can easily view and download the pictures taken by a Dollywood photographer and ride cameras. These photos are available in their original form, but here's where it gets even more fun – you have the option to edit your photos! You can add seasonal frames or stickers, zoom in on specific details, and make your memories even more special. The frames and stickers change throughout the year to reflect Dollywood's four festivals.
---
Memory Pass at Dollywood's Splash Country

Dollywood's Memory Pass has already been making waves at the main park, but what about Dollywood's Splash Country? The good news is that the Memory Pass now extends to the water park as well!
---
Photo Pass Tips
---
Be On The Lookout For Photographers Throughout the Park


 Dollywood's scenic spots are a perfect backdrop for family photos. Keep an eye out for friendly photographers who are ready to capture your special moments.
Always add Those "On-Ride" Moments To Your Pass


As You step off the ride, it's easy to forget to tap the kiosk and save the picture that perfectly captures the  your exhilarating journey. So, here's a friendly reminder: Always Add Those On-Ride Moments to Your Memory Pass!
Access To All Photo Opportunities


The Memory Pass gives you access to All of Dollywood photo opportunities, including Santa Claus pictures and any special event going on at Dollywood!
Purchase Printed Images


If you want Dollywood to print a photo for you at the moment, it's just $5, plus tax. Perfect Souvenir of your fun day!
Does A Family/Group Need More Than One Memory Pass?


You do not need to buy more than one memory pass for your family. Everyone can use the same pass!.
---
Have you used the Memory Pass before? Tell us your experience in the comments. Have fun!
---