If you have kiddos of different ages, you probably find yourself always having to split up the family and sitting out on most rides to stay with the little ones that can't go.
Dolly Parton's theme park, Dollywood is made for families and they have thought of everything. Let me introduce you to their awesome program called " The Parent Swap ".
It will be a game changer for your trip.
---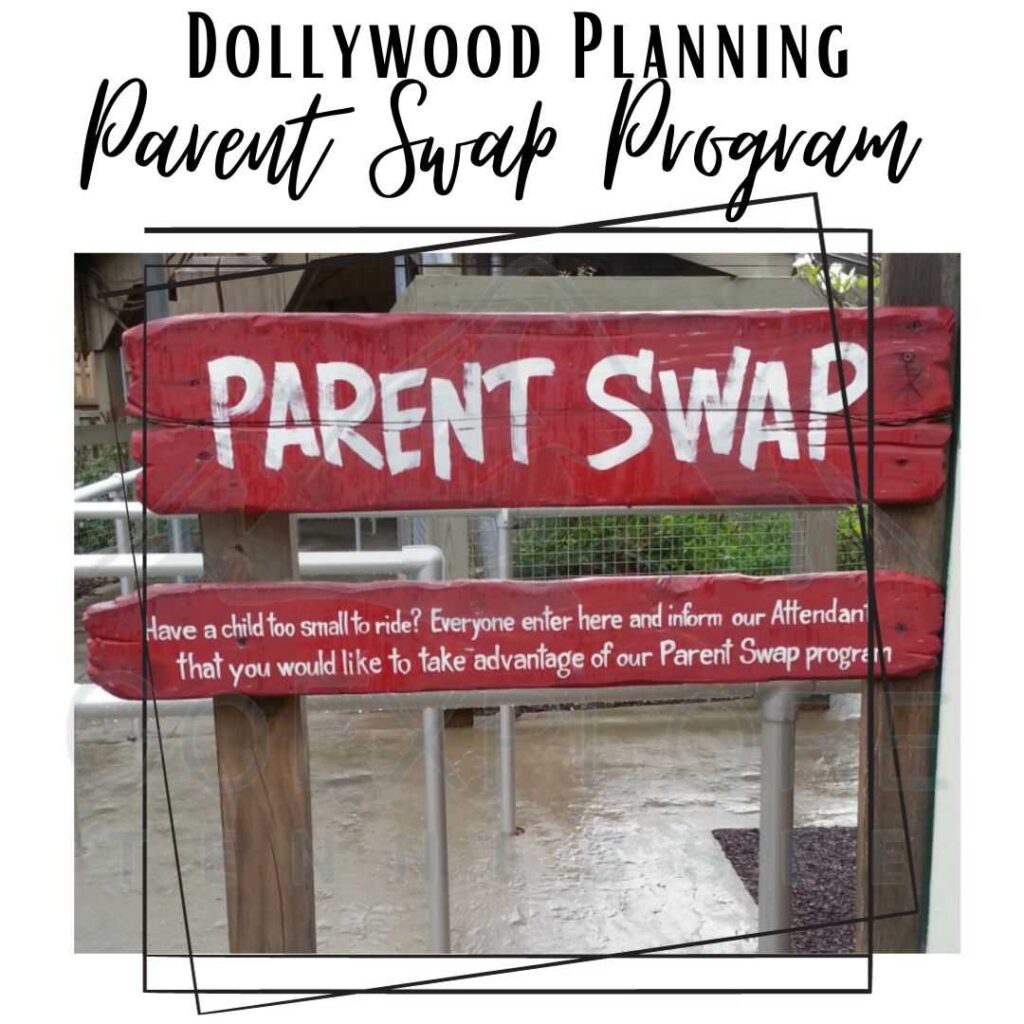 ---
What Is The Parent Swap Program At Dollywood?

Its really easy to use and completely free for everyone. Basically, The entire family goes and waits in the line for the ride together. One parent will wait with the kiddo that is not riding, while the other parent rides. Then you switch without having to wait and do the whole line again.
---
How Does The Parent Swap Program Work?
---
Almost all of the rides in Dollywood use the Parent Swap program. Each ride that does use the program says so on their sign. Your entire party goes and stands in line together, which is nice so you don't have to split everyone up.

Before boarding, you will see the ride host. You will need to tell the host that you plan on using the Parent Swap Program. They will explain how it works on that specific ride, but its normally the same for all of them. They will ask you which parent is riding first, and which kiddos are going. Then, they will tell the non riders where to stand and wait. Once the first parent comes back, they will switch with the second parent and wait with the kiddos who didn't ride in the first place. The Second parent gets to go on the ride now and normally the kiddos that rode the first time get to go again!.

It's that simple!
---
Have you used this awesome program before?
Share your experience with us in the comments!
---